"In het oosten blijft het zonnig. Om 20u schommelen de temperaturen rond 22 graden vlak aan zee, tussen 28 en 30 graden in het centrum van het land en in de Ardennen, en rond 32 graden in de Kempen."
That is the weather forecast for this evening of August 2nd 2013, not only the hottest day of the year with temeratures above 35 ° C, but also the hottest 2nd of August since Belgium started the meteo registration.
Luckily, our new house gives a cool place inside as it is most unpleasant to come out.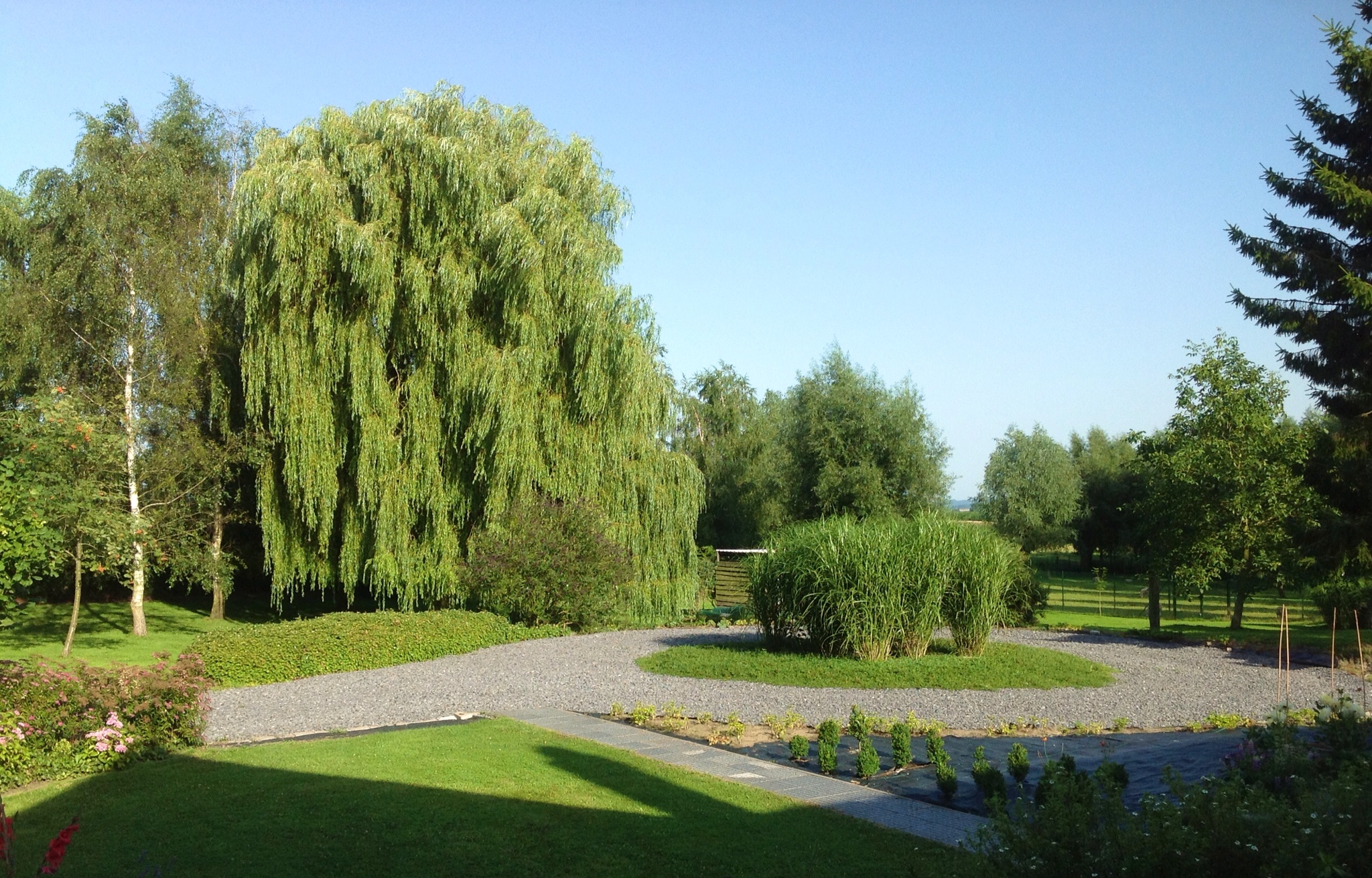 The photo above is taken safely from behind the window of our sleeping room at about 7 p.m. There is only a tiny breeze, coming from the South…not bringing any refreshment, on the contrary….